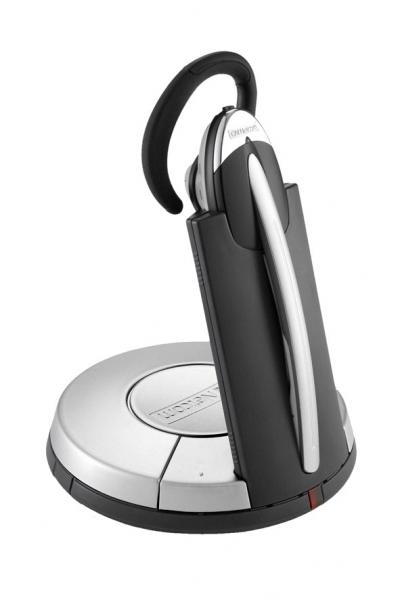 Back
GN 9350 Wireless Headset System $285.75 DISCONTINUED


GN Netcom 9350 Wireless headset for BOTH traditional office phone and computer (USB) IP Telephony. It's the industry's first wireless office headset to offer full convergence between traditional and IP telephony, true wideband audio performance (6.8 kHz wideband sound in IP mode) and incorporate Digital Signal Processing (DSP) technology, ensuring superior sound quality. (No lifter needed with snom IP phones with snom headset adapter)

GN 9350 Features:
Dual mode wireless connection to both a standard desk phone and IP softphone. Switch back and forth between your desktop phone and your computer (USB) with one touch of a button!
Noise-canceling microphone
Market-leading range of 300 ft in typical office environments
6 hours of IP talk time
9 hours of telephone talk time
43 hours standby time
Mute button, volume control, LED display, PeakStop Technology
Digital Signal Processing (DSP) processes incoming calls and removes impurities. DSP auto-volume automatically eliminates fluctuations, adjusting the volume of all incoming calls to the same, consistent level
3 wearing styles - over-the-head, behind-the-neck.
Multi-unit conferencing allows up to four (4) GN Netcom 9350 headsets the ability to dock with one base to form a conference call
Optional GN 1000 RHL for remote answering.
Do you need 24 HOUR headset coverage? Take a look at the GN 9350 Battery Upgrade Kit.