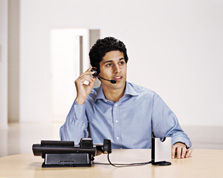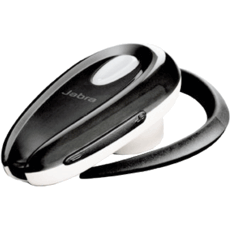 Back

Jabra BT125 Bluetooth Headset $54.95
Manufacturer Discontinued

Jabra now introduces the Jabra BT125 – a discreet wireless headset for Bluetooth mobile phones. The headset lets you get on with your talking and keep both hands free for whatever else you need them for. The Jabra BT125 is the ideal accessory when multi-tasking is the order of the day. You can get on with your jobs and make and take your phone-calls without losing the use of one all-important hand! And when you're in the car, tackling town with a toddler at your side, or even just making a cup of coffee or ironing your shirt – you can keep on talking without compromising on safety. The Jabra BT125 is so light and comfortable that you'll hardly notice you're wearing it. And its design is so functional, you'll rarely ever have to touch your mobile phone.

Features:
Bluetooth version 2.0 specifications
Bluetooth headset and hands-free profiles
Up to 8h talk time and up to 170h stand-by time
Answer/end call feature

Jabra BT125 Manual (PDF)

Download Adobe® Reader® to view PDFs.






Plx Headset Tour Plx Headset Tops Plx Amplifiers Plx Cordless Plx Mobile Plx Computer Plx Bluetooth
Plx Polaris Plx Telephones Plx Cushions Hooks & Buds Plx Cords & Cables Plx Cordless Accessories
Plx Value Packs & Voice Tubes Smart Gang Charger Sennheiser Headset Tour Sennheiser Headset Tops
Sennheiser Amplifiers Sennheiser Cordless Sennheiser Bluetooth Sennheiser Computer
Sennheiser Accessories Starkey Headset Tour Starkey Headset Tops Starkey Amplifiers Starkey Bluetooth
Starkey Accessories GN Headset Tour GN Headset Tops GN Amplifiers GN Cordless GN Computer
GN Bluetooth GN Accessories Accutone Headset Tour Accutone Headset Tops Accutone Amplifiers
Accutone Mobile Accutone Accessories Accutone Compatibility Guide 9-1-1 Dispatch Headsets Aastra 480i
Aastra 9110 Aastra 9112i Aastra 9116 Aastra 9120 Aastra 9133i GE Cordless Phones Motorola Ojo
Panasonic Cordless Phones Polycom Audio Conferencing Polycom Accessories RCA Cordless Phones
Vodavi Starplus 2802 Walker Clarity Phones Identix Live Scan SyTech RIOS CamLite Model 1000
CamLite Accessories Trade Shows Returns & Policies Contact Us PrivacyHeadset Demo Program
History of Bluetooth 9-1-1 & VoIP Cordless Headset Shootout Emergency Charge System
Fire Sale Specials Aviation Headsets How to Recycle Electronic Items