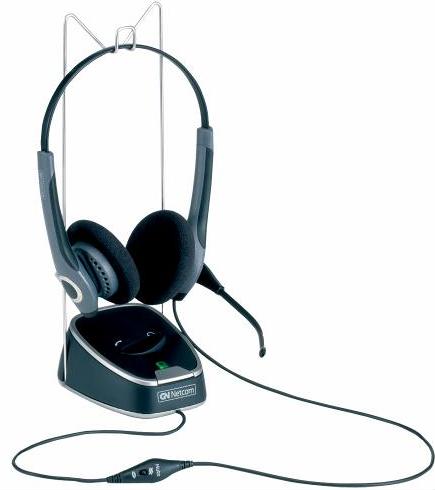 Back

Jabra GN 4800 Hi-Fi Stereo Headset This product has been discontinued

Work hands free, listen to music, and answer calls with the Jabra GN 4800 Hi-fi Stereo System! It's perfect for all PC applications (IP softphone i.e., skype, or music applications) and VoIP (Voice over Internet Protocol).

Intelligent switching technology enables the GN 4800 to automatically switch to telephone mode when a call comes in while you're listening to tunes on your PC. Better still, you'll love how it pumps out concert-quality sound and superior voice clarity.
Automatically switches — between traditional phone calls and your PC (IP softphone or music applications).
Concert-quality sound — allows for an incredible music experience.
Noise-canceling technology — filters out background noise so voice transmission is exceptionally clear
Headset/handset switch — lets you use telephone handset when needed.
PeakStop® Technology — safeguards ears against harmful sound spikes.
PC and Mac compatible — offers you flexibility.
GN 2100 Hi-fi headset and headset/handset switch — is included with this system. Headset frequency range is from 80-15,000 Hz.
What's In the Box?
GN Netcom Hi-fi Headset, headset/handset switch and necessary cables.