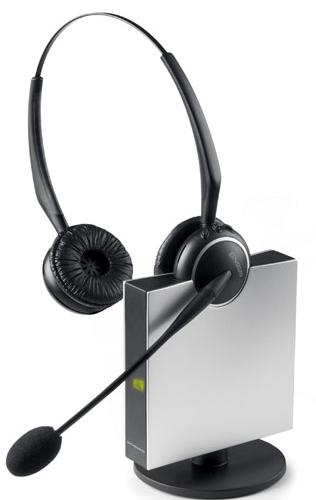 Back

Jabra GN 9120 Duo Wireless Headset $349.00


Ideal for noisy office environments, the Jabra GN 9120 Duo Wireless Headset offers a 300-foot range and up to 8 hours of talk time. PLUS 2 earpieces and a noise-cancelling microphone virtually eliminate interference from surrounding noise!

The easy-to-wear, comfortable GN 9120 Duo sets the new standard for professional communications in loud offices and contact centers with twice the clarity and an exceptional wireless range. This latest addition to the award-winning GN 9120 Series family includes 2.4 GHz technology for excellent range, sound quality, and security. It also features multi-unit conferencing that allows up to 4 headsets to participate on 1 call, a convenient mute function, and receive and transmit volume controls.

Turn down the noise in your workday with the GN 9120 Duo and crank up your productivity with these great features…

2 earpieces for twice the clarity — virtually eliminates interference from surrounding noise for dramatically improved listening accuracy. Perfect for noisy offices and contact centers!

300-foot wireless range — allows you to multi-task while talking hands free and cord free up to 300 feet from your desk.

Up to 8 hours of talk time — on just one battery charge. Fast charging time and 24 hours of stand-by allow you to keep working without having to stop to recharge.

Noise-cancelling microphone — provides outstanding noise reduction by filtering out background noise for clearest possible voice transmission.

Multi-unit conferencing — lets up to 4 headsets participate on 1 call for fully mobile conference calling, eliminating the hassle of crackling speakerphones and conference-room bookings.

2.4 GHz technology — provides long range, excellent sound quality and security, and won't interfere with other wireless devices.

Lightweight headband style — fits great and stays comfortable all day long.

PeakStop™ protection — guards your ears against overly loud noise spikes.