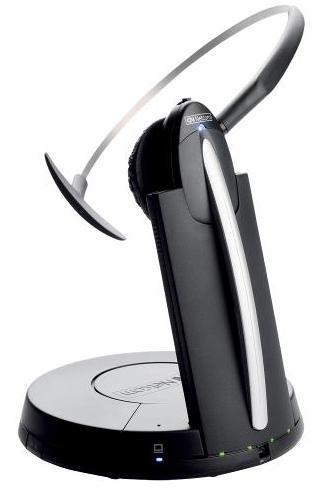 Back

Jabra GN 9330 USB Wireless Headset $218.50


The new Jabra GN 9330 USB wireless headset makes all your PC-based IP telephony conversations sound better. High-definition, wideband IP audio ensures you hear – and are heard – with superb clarity. It is the first wireless headset in the industry that provides 6.8 kHz wideband USB sound quality.

The GN 9330 offers advanced headset technology at affordable prices and they can effortlessly be handled with just a 'plug and play' installation. Not only that, the users are rewarded of topnotch benefits of wireless mobile technology that help promote enhanced productivity, superior comfort, and hands-free convenience in placing or taking calls. Designed to be as stylish as the GN 9350, the GN 9330 can be worn in two different wearing styles that the user prefers.

With their uncomplicated headset controls, the GN 9330 USB can quickly be connected to the computer and can still work efficiently up to 150 feet away. The integrated noise-canceling microphone and digital security encryption help eliminate any background noise that disrupts the call.

Features:
Designed to work on a USB port
Talk time - 9 hours
Wi-Fi friendly 1.9 GHz operating frequency
Range - 150 feet
Superior sound clarity
Wearing options - 2
Digital security encryption
Noise cancelling microphone
Extend your freedom with remote answering! — Answer and hangup without returning to your desk. When your phone rings, the GN 1000 RHL sends an audible signal right through your GN 9330 headset. To answer, simply activate your headset and your phone's handset will be lifted off-hook automatically, so you can take the call. The handset is also lowered back into place automatically when you end the call. No more mad dashes across the office. And no more missed calls.

The GN 1000 RHL's ring detector feature may not work with some AT&T phones. All other functions work perfectly. Please call toll free to see if your phone is compatible. Also, the GN 1000 RHL will only work when you use the GN 9330 with your desk phone. This headset is compatible with most corded desk phones.